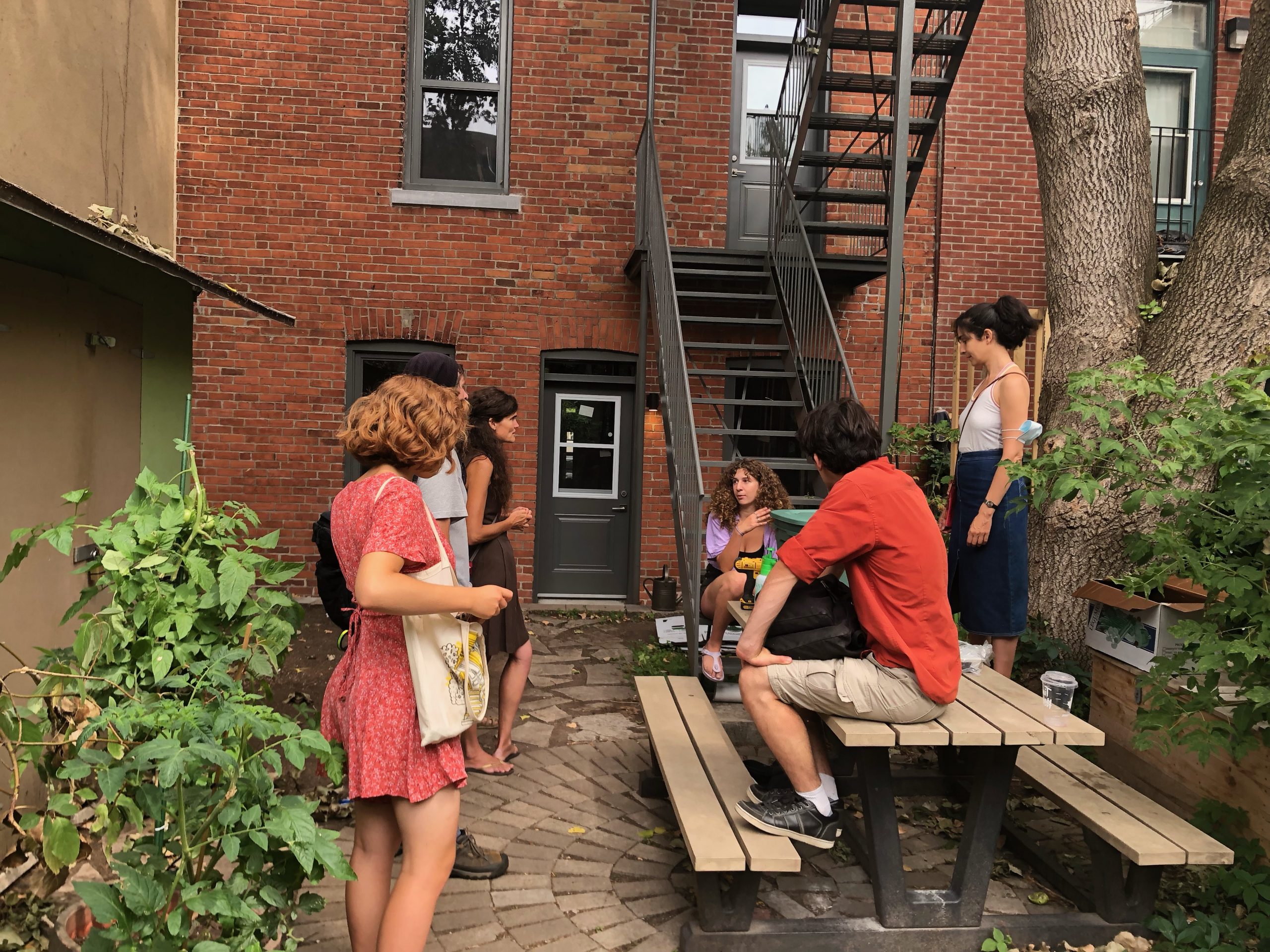 COMMUNITY RELATIONS
---
SSMU Community Affairs seeks to bring undergraduate students closer to their community, whether that be within Milton-Parc or off-campus.
Community Affairs is responsible for organizing community-building events, maintaining good neighbourly relations with the residents of the Milton-Parc community, coordinating SSMU's housing advocacy, and promoting community engagement in Montreal.
Overseeing the Community Affairs portfolio, the Community Affairs Commissioner acts as a liaison between SSMU, faculty associations and the Milton-Parc community, as well as a resource for information on neighbourhood initiatives and events. Additionally, the Community Affairs Commissioner chairs the Affordable Student Housing Committee (ASHC). To better off-campus living conditions, the ASHC collaborates with diverse housing advocacy groups to inform students of their tenants' rights and provide them with the resources necessary to feel comfortable navigating the Montreal housing market. The ASHC is also actively working towards providing students with affordable housing through a partnership with the Unité de travail pour l'implantation de logement étudiant (UTILE).
To contact the Community Affairs Commissioner, email them at commaffairs@ssmu.ca.