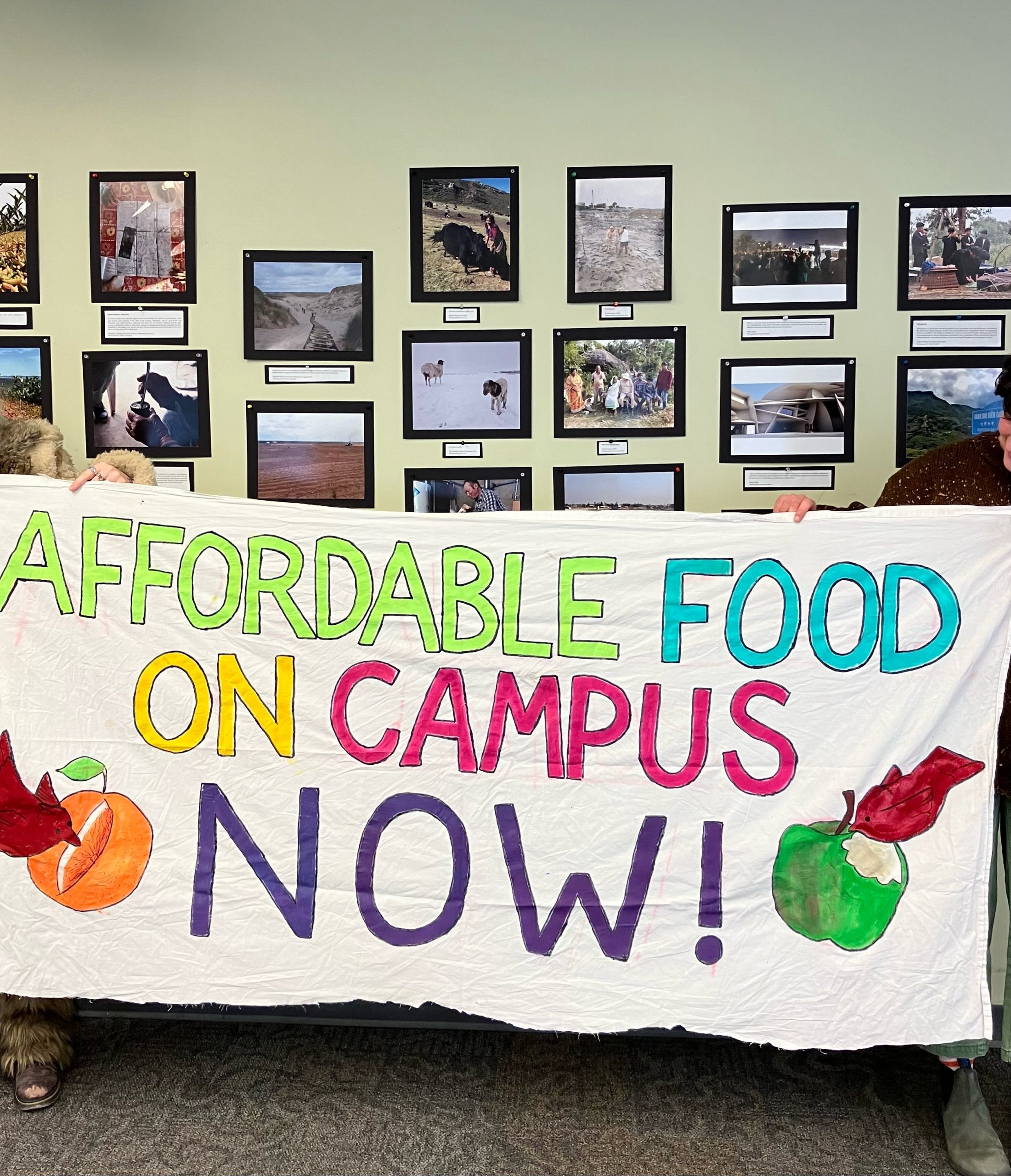 FOOD SECURITY CAMPAIGNING ON CAMPUS
Food insecurity is becoming increasingly prevalent at McGill University due to a lack of affordable, healthy food options on campus. For years, students in residence councils have been advocating for lower prices of food at McGill cafeterias and cafes, which are run under Student Housing and Hospitality Services (SHHS). To paint a picture of prices in the cafeteria currently (2023): a salad costs $17.69, a granola bar cost $5.82, a fruit cup $6.37, $9.30 for a cup of curry, $10.99 for one serving of pizza, and $12.95 for the hot meal (breakfast, lunch, dinner). Providing affordable and nutritious food is essential for the well-being and success of all students. Similar to other universities, it's vital that McGill protects students from the cost of food inflation and ensure that student has access to healthy food options. At the moment, the most expensive food items are nutritious food items such as salads, fruit cups, and granola bars. On the other hand, candy, chips, and baked sweets typically are cheaper in comparison, financially incentivizing students to pick less nutritious options.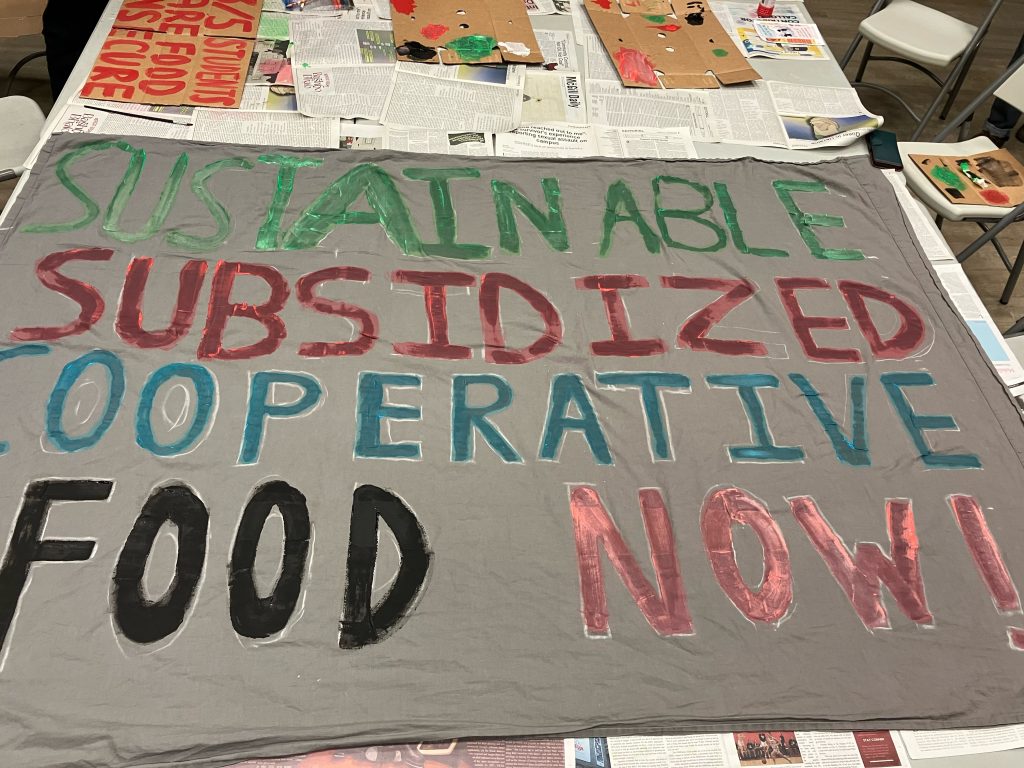 To address these student concerns, SSMU has initiated the SSMU Grocery Program and submitted a motion for a Food Security Policy. The Grocery Program is a target program for lower-income students to be able to afford groceries at lower prices. In the pilot program, 200 students signed up to use the services, providing these students with grocery store vouchers. In the Spring of 2023, SSMU submitted a motion to pass a Food Security Policy to recognize Let's Eat McGill as a Political Campaign and to support food-related clubs with SSMU resources. History of Food Advocacy at McGill: While students have been advocating for lower prices for the past 5 years (through the senate, first-year councils, community sessions at Board of Governors meetings, negotiations with SHHS, sit-ins), there have been multiple waves of student frustration with unaffordable food on campus. When McGill first began to corporatize their food services with Chartwell Corporation in 2002, a Coalition for Action on Food Services was formed by students, faculty and staff to advocate for community-led management of food services. Prices have drastically increased since the privatization of the services. Since then, multiple waves of students have pushed for lower prices: the McGill Food Coalition formed in 2019-2022 to reduce profit-driven food structures. Here were their objectives. Let's Eat McGill: In 2023, a group of students from various councils, student associations, and food-related clubs came together to discuss the rising prices and lack of affordable alternatives on the McGill campus. From there, they have been working on student outreach, negotiating with SHHS and the Dean of Students, organizing protests & sit-ins, raising questions at the community session at Board of Governors meetings, creating a petition and email template for those responsible for the pricing of food at McGill, hosting a free food week, a discussion group, and 2 townhall assemblies for students to express their concerns. Let's Eat McGill's demands are as follows:
Cafeterias must have affordable food.
Proper kitchens and fridges in the residence.
More opportunities for student-run options on campus.
Proper student consultation.
Increase transparency of collected data related to dining options on campus.
Follow Let's Eat McGill on the Social Media to stay updated about their events and stay informed about food security work on campus:
Other Food-Related Resources: