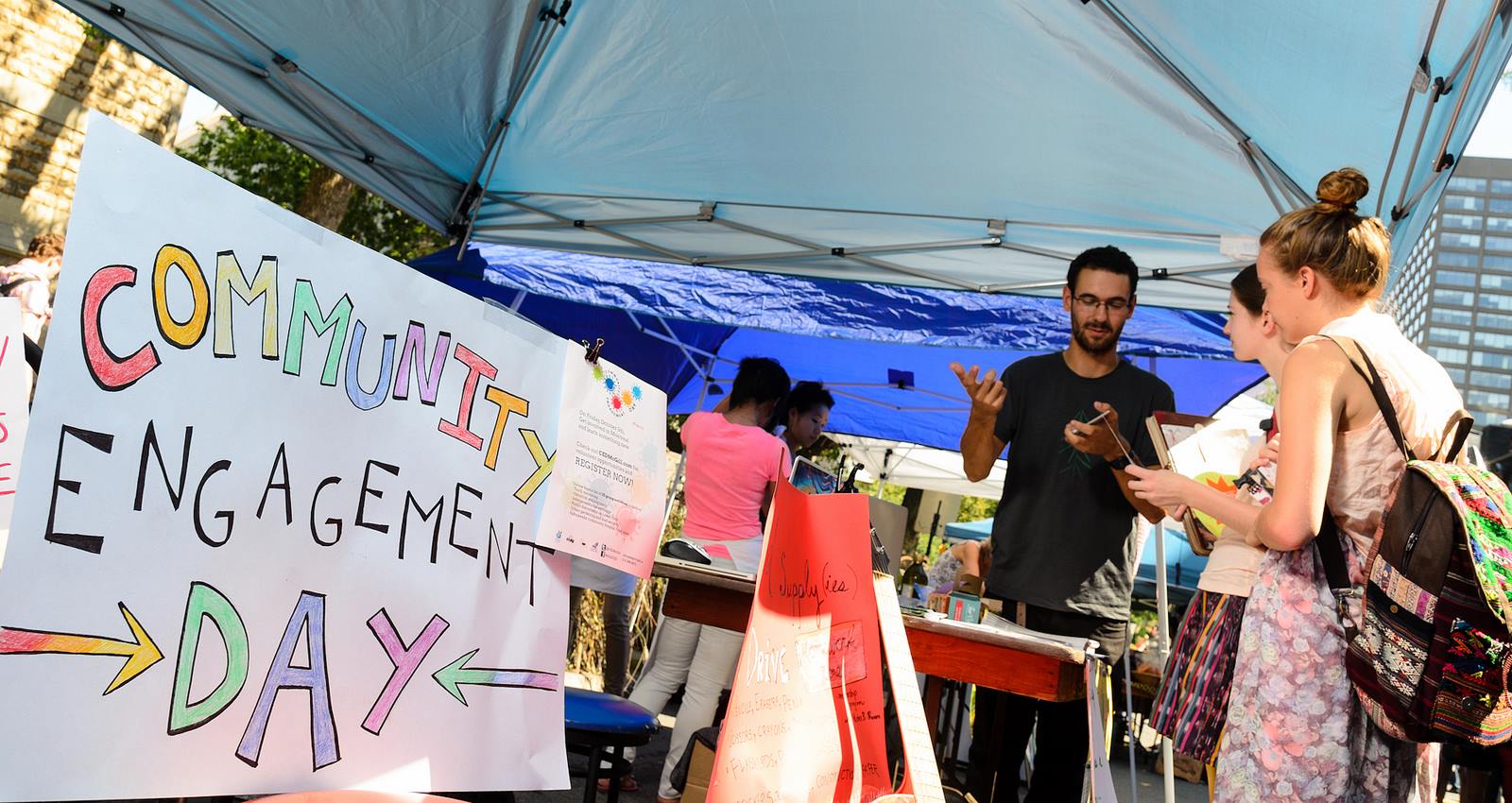 COMMUNITY ENGAGEMENT
Community engagement is a framework which seeks to engage communities and their members in behaviours, attitudes, and actions that aim to help communities "achieve long-term and sustainable outcomes, processes, relationships, discourse, decision-making, or implementation" (https://tinyurl.com/PennState-Community-Engagement). Community engagement is a concept formed around "principles that respect the right of all community members to be informed, consulted, involved, and empowered" (https://tinyurl.com/PennState-Community-Engagement) Through partnerships, collaborations, and coalitions, it is the goal to influence systems and processes which negatively impact the health of a community, and "serve as a catalyst for changing policies, programs, and practices" (https://www.atsdr.cdc.gov/communityengagement/index.html.)
SSMU's Community Engagement seeks to connect SSMU members with organizations and opportunities around McGill and Montreal, to better engage students in their communities. Through the provision of on- and off-campus volunteer and work opportunities, SSMU hopes students will find a place in their communities where they can learn more about Montreal while helping to build connections and create meaningful change. This is done through the dissemination of information and resources, the facilitation of events and online initiatives, advocacy work, and the training of students to better prepare them for engaging within their communities in a safe and respectful manner.
SSMU Team
The Community Affairs Commissioner is responsible for fostering and maintaining relations with the Milton-Parc community and mobilising municipal advocacy to better the conditions of off-campus students.
The Community Engagement Commissioner is responsible for operating all community engagement related matters in the External Affairs portfolio. Their primary roles are chairing the Community Engagement committee, helping organise projects and initiatives throughout the year, and running the Community Engagement Database.
Community Engagement Committee
The Community Engagement Committee is responsible for leveraging SSMU's links with local community organizations to help plan event series and connect McGill students when possible. Chaired by the Community Engagement Commissioner, the committee is composed of the VP External Affairs, Community Affairs Commissioner, one representative from the Inter-Residence Council, two Councillors, one representative from each undergraduate community engagement student group or committee, and four Members at Large.
If you are interested in serving on the Community Engagement Committee, please contact the Community Engagement Commissioner for more information on vacancies and applications!
Community Engagement Fund
The SSMU Community Engagement Fund provides financial assistance for projects that foster community building between the McGill community and external communities. The fund is primarily intended to aid in community engagement projects, such as community development, the provision of social services.
If you are interested in applying for the Community Engagement Fund, refer to the SSMU Funding Opportunities for more information! To contact the Community Engagement Commissioner, email them at commengagement@ssmu.ca.
---
Community Groups and Organizations (non-exhaustive list)