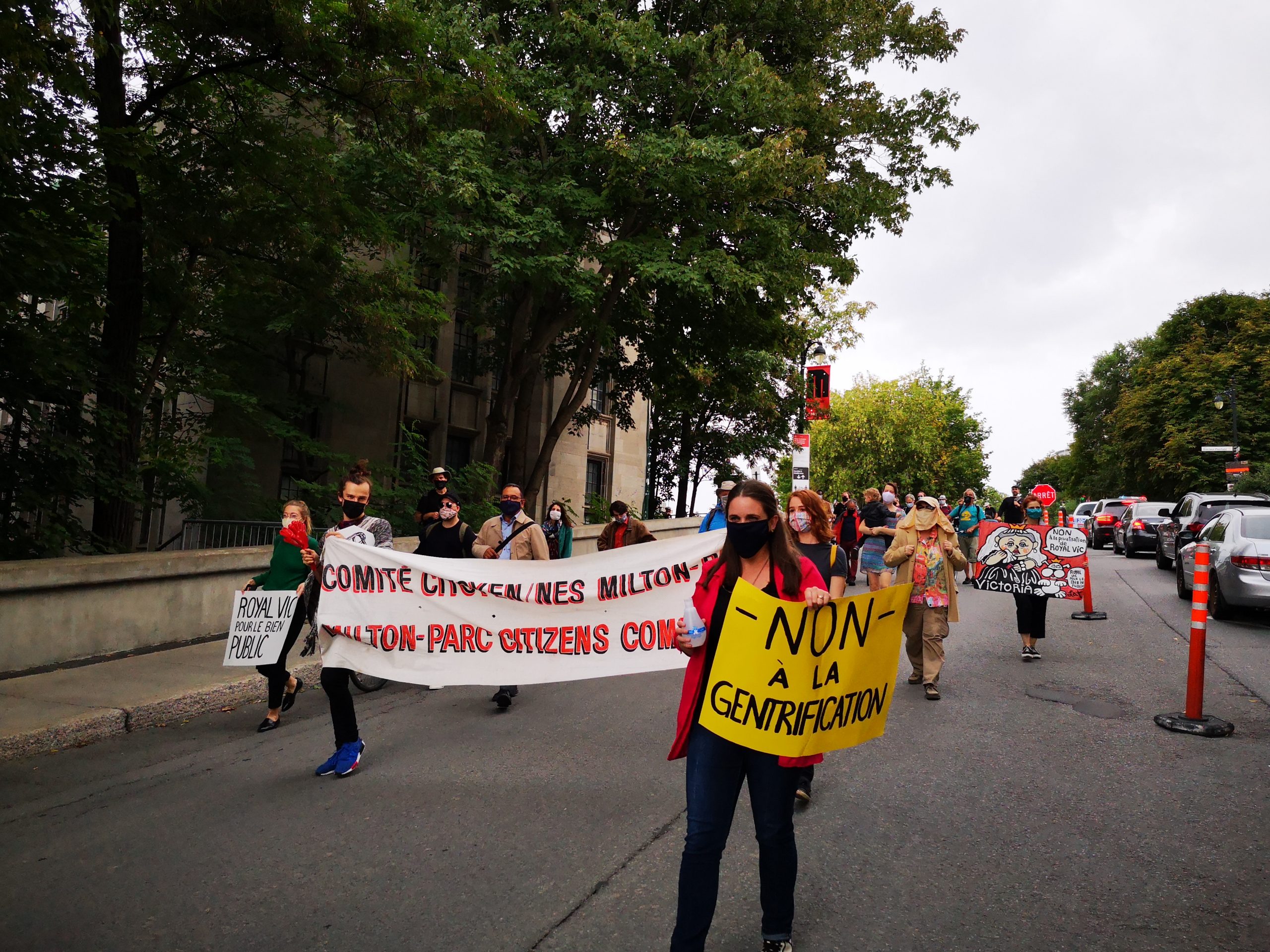 PROJECTS AND INITIATIVES
Frosh Street Teams
What is Frosh?
Frosh is an event-series integral to Orientation week. It allows incoming students to engage with McGill and Montreal through community-building and social activities. The university's groups, clubs, and Faculty student associations that organize Frosh, and the staff from Campus Life & Engagement that supports it, make sure that Frosh is safe, fun, and inclusive. This is achieved by collaborating with various partners including the External Affairs Office.
Street Teams and the Milton-Parc Community
Street teams are how the External Affairs Office gets involved in Frosh. Originally, street teams emerged from the C.A.R.E Agreement, an agreement centered around a positive relationship between McGill, its students and the Milton Parc Community. Indeed, it is important to acknowledge that Frosh has a great impact on the Milton Parc Community. In order to minimize disruption to Milton-Parc residents, Street teams walk around the neighbourhood and encourage students to stay relatively calm while on residential streets. They also contribute to the reduction of loitering and help diffuse large gatherings in public spaces.
Street Teams and Harm Reduction
Street teams volunteers are provided with harm reduction and de-escalation training. Harm reduction is central to the street teams' mandate. Indeed, street teams help ensure that students are able to access CrashPad (another SSMU initiative for Froshies), be brought home safely, and get directions, water, or first aid. Moreover, they provide an alternative for residents to turn to for accountability before going to the SPVM. As a result, the need for SPVM intervention in minor disturbances is reduced, thereby mitigating the potentially harmful impact of an active police presence on students and Milton-parc residents.
Get involved!
The Teams are composed of students, community members, Frosh staff, SSMU staff and administration members and cover the area between Pine and Sherbrooke, from University to Clark as well as the Jeanne-Mance Park.
For more information, or to volunteer for street teams, email the Vice-President External Affairs at external@ssmu.ca.
Trash2Treasure
Trash2Treasure (T2T) is a carbon-neutral collection service for students and residents within the Milton-Parc neighbourhood which donates their usable household articles such as furniture, clothes, books, and electronics. It aims to reduce the amount of waste hitting the streets, particularly during move-out periods, while also finding ways to give new life to usable articles and prevent them from being landfilled. With space provided by McGill Student Housing and Hospitality services (SHHS), logistics from SSMU Community Affairs, SAESEM, Welcome Collective, Renaissance and the Plateau Mont-Royal borough, Trash2Treasure is a truly collaborative initiative. All the partners hope the initiative instills pride in our collective spaces and helps build relationships between neighbours in Milton-Parc.
The service operates between the 24th of April and the 1st of May – the major moving week in Milton-Parc. Throughout the month of April, people are able to request T2T's services using a google form. SAESEM then uses the form to create a collection schedule for the week of operations. During the week, a team of volunteers visit the apartments who have requested T2T's services, and collect articles from them with the use of a 100% electric truck. Additionally, teams of volunteers with bicycle trailers comb the streets looking for abandoned household items, sorting through them to select usable items. These articles are all brought to a centralised location and triaged before being both resold to students, and donated to organisations like Collectif Bienvenue and Renaissance.
Only furniture in ACCEPTABLE CONDITION will be accepted. Be wary of large stains, deep scratches, rips, and other significant wear on furniture before marking it for pick-up. Our teams may refuse to collect certain items based on the criteria of our donation partners.
For more information, please follow and contact us on our social media or email commengagement@ssmu.ca.